commencement photos
(this is NOT junliang's work; his photos are far better than these. these were taken by the hands of adrean the amateur aka my brother who has never used a digicam before)


we took family photos before we left: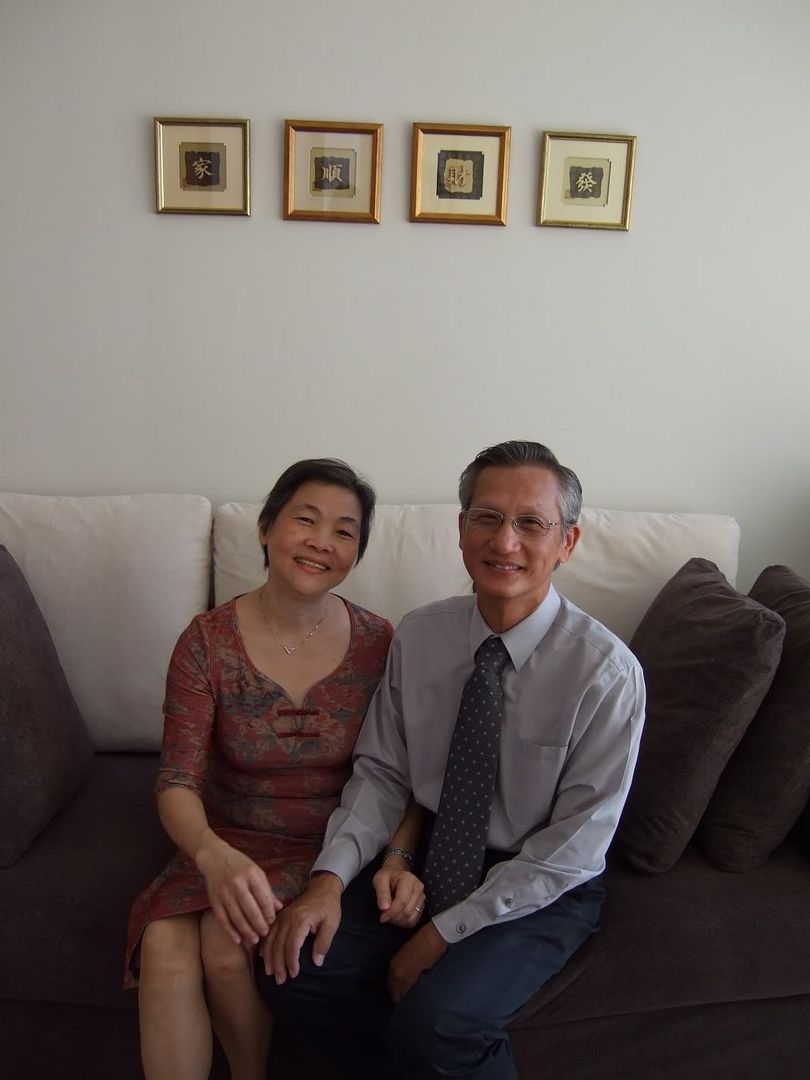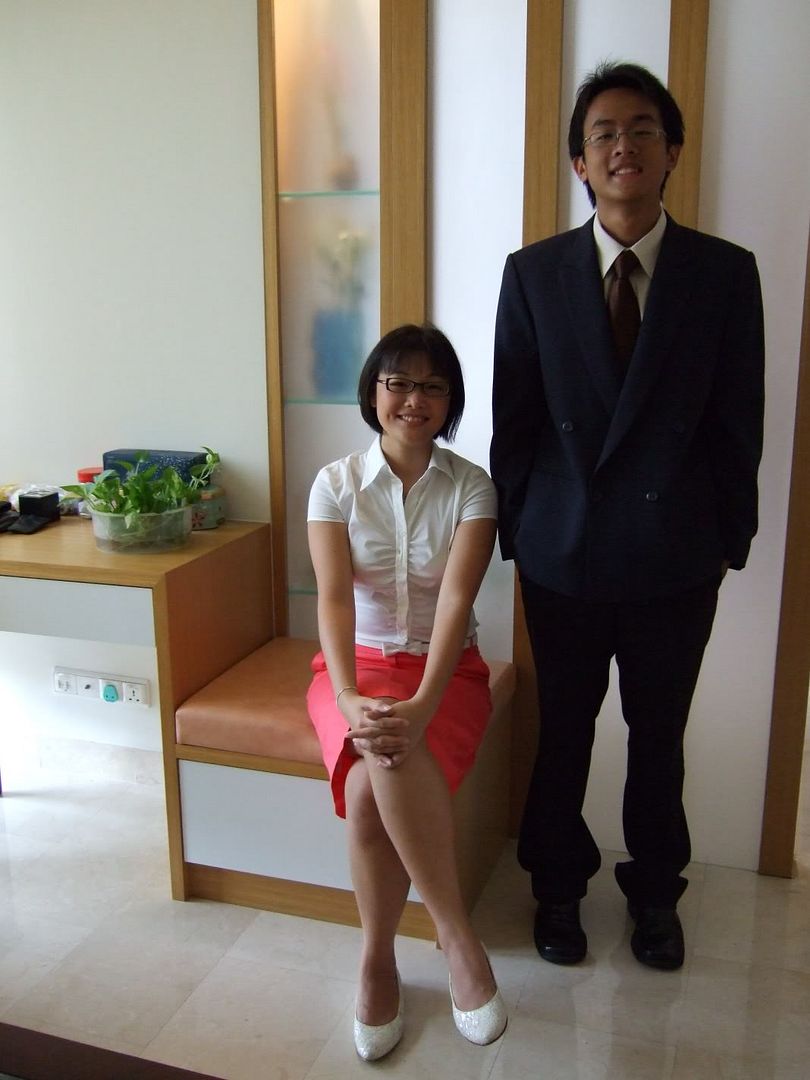 i love my family. *teary-eyed*

---
at the UCC: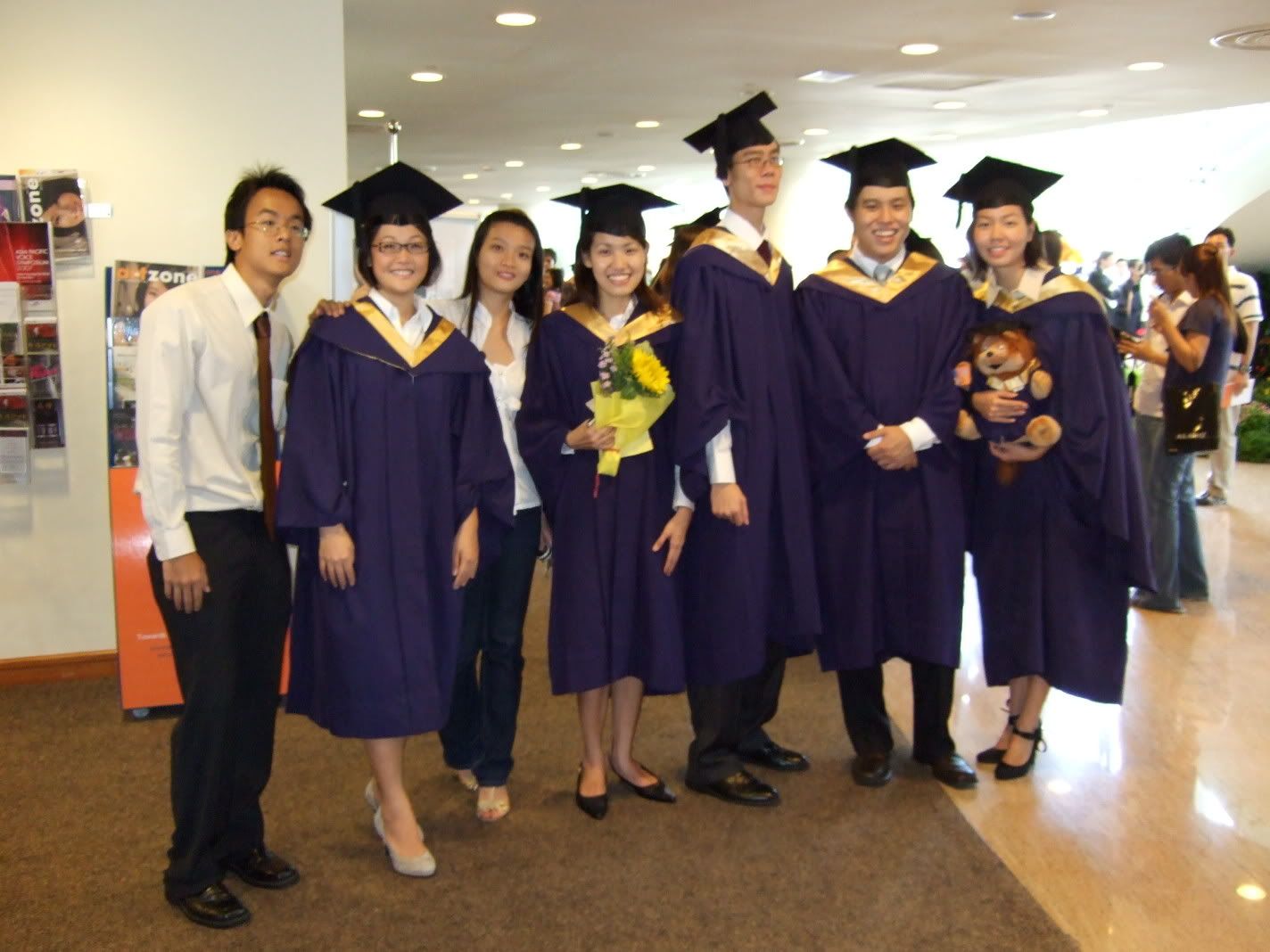 the thailand gang! (we were all part of the phuket/bangkok trip, other than yy who went to krabi after we left phuket... but aiyah, also counted la. heh.)



sigh, not going to see this girl for the next few months... till halloween babe!! *kisses*



after this, we went to the staircase to pose for more pictures...

then i tripped in my heels coz the steps were too tiny for my large feet!!


colin's all 'WAH! HERO!!! WAH!!' while alvin and i just gave the same resigned face. thank goodness alvin's so used to me tripping his arms flew out to catch me. i landed in a nice 'flump' plus my classic -_- face.
nice
.


on grad day, no less. *rolls eyes*


then we decided to take another staircase picture with colin, but this time with me at the bottom of the stairs where the ground is
flat
.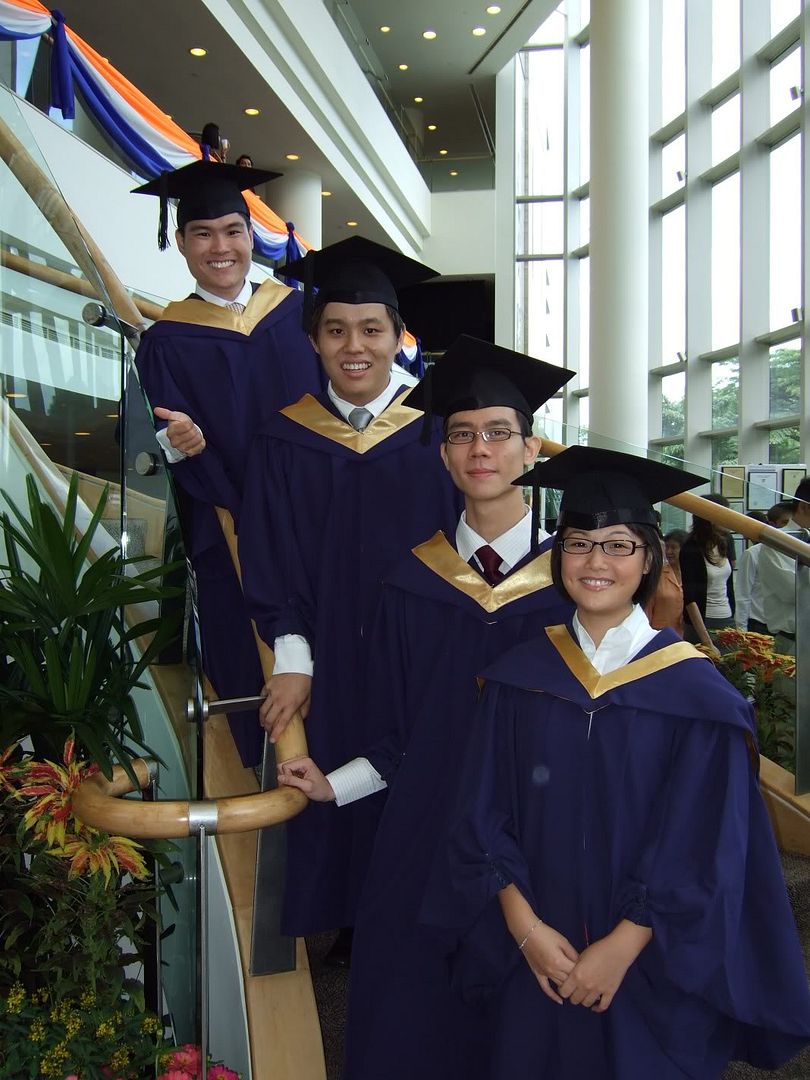 yay, mortar boards suck!! off with them!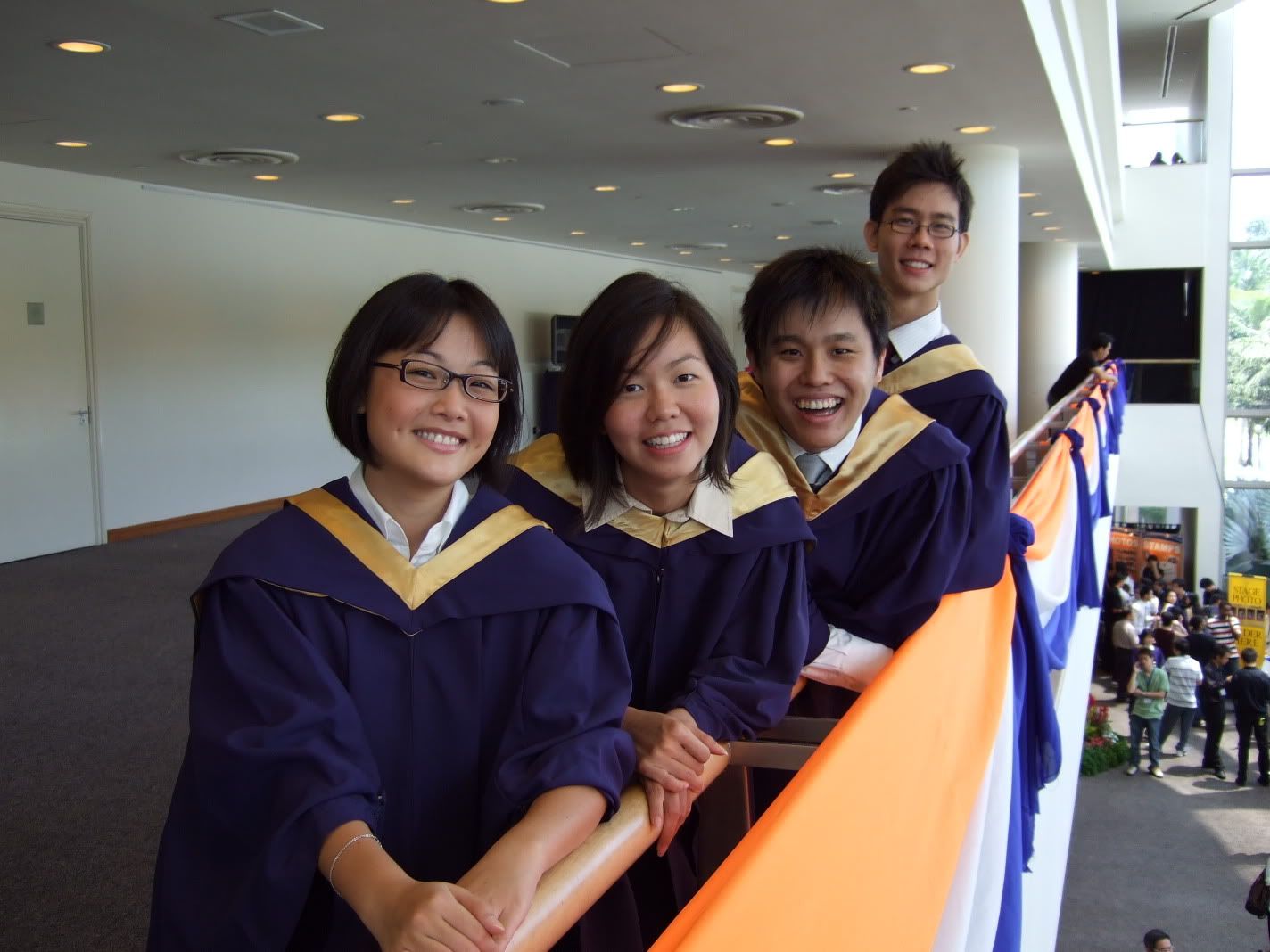 alvin: 'butbutbut... i love mine! as much i *heart* wai liong!'

wai: 'awwwww... *loves back*'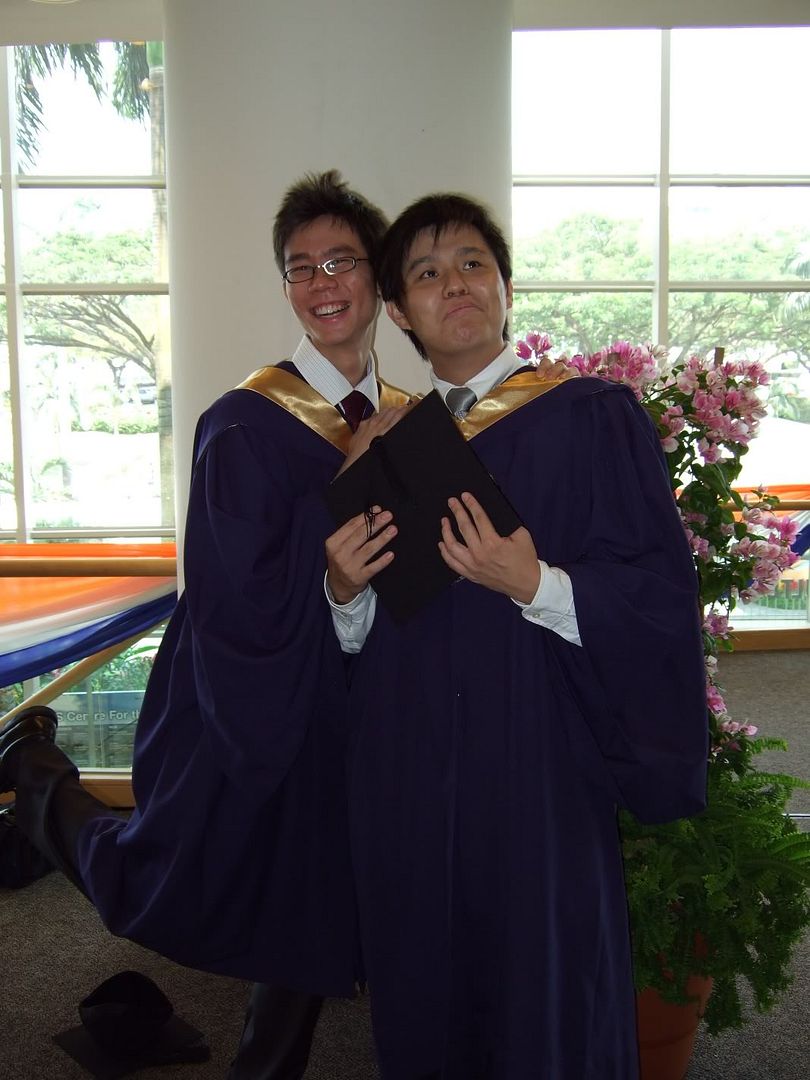 junliang: eh throw them la.

everyone else: OKAY!!! *throw*


XD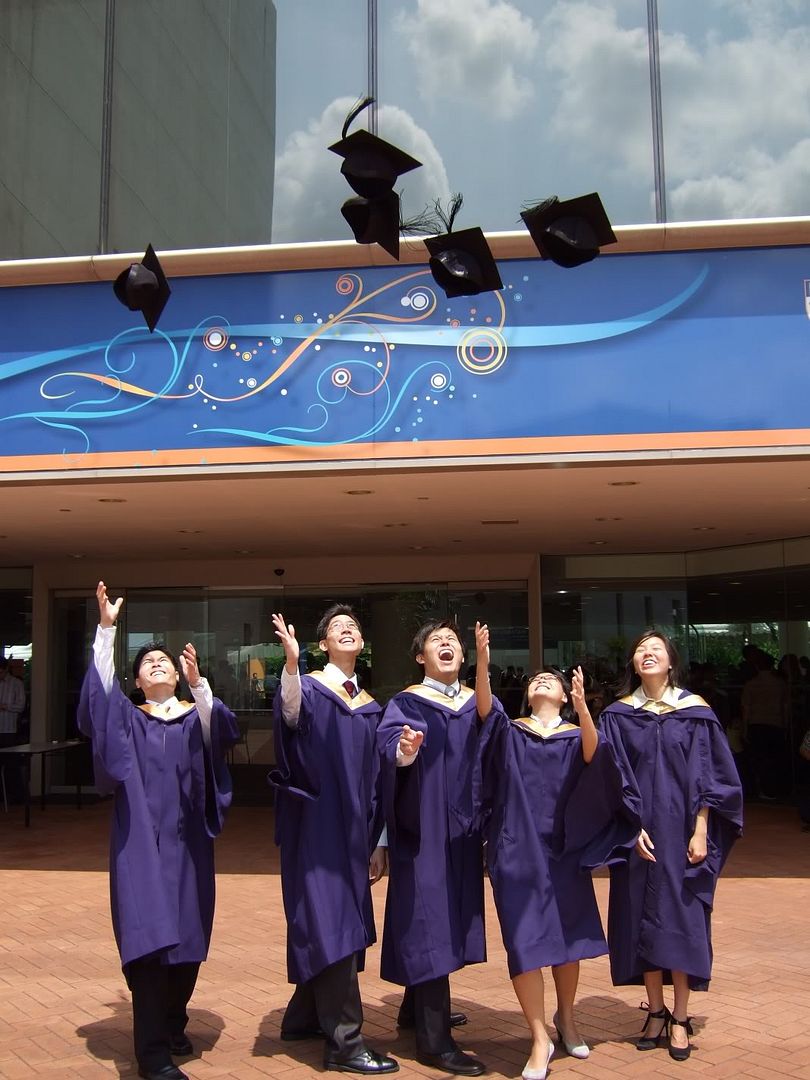 see? check out my head minus the board. :p


alvin's... classic face. hahahahahahahaha!!



---
outdoors shot from jun's cam: