it's photoblog time
been running amok with my camera! *click click*
first up,
santa
is here early this year! and he's flying in from aussie-land, no less.
...
heh heh, it's felix la... he's back (with presents!!)!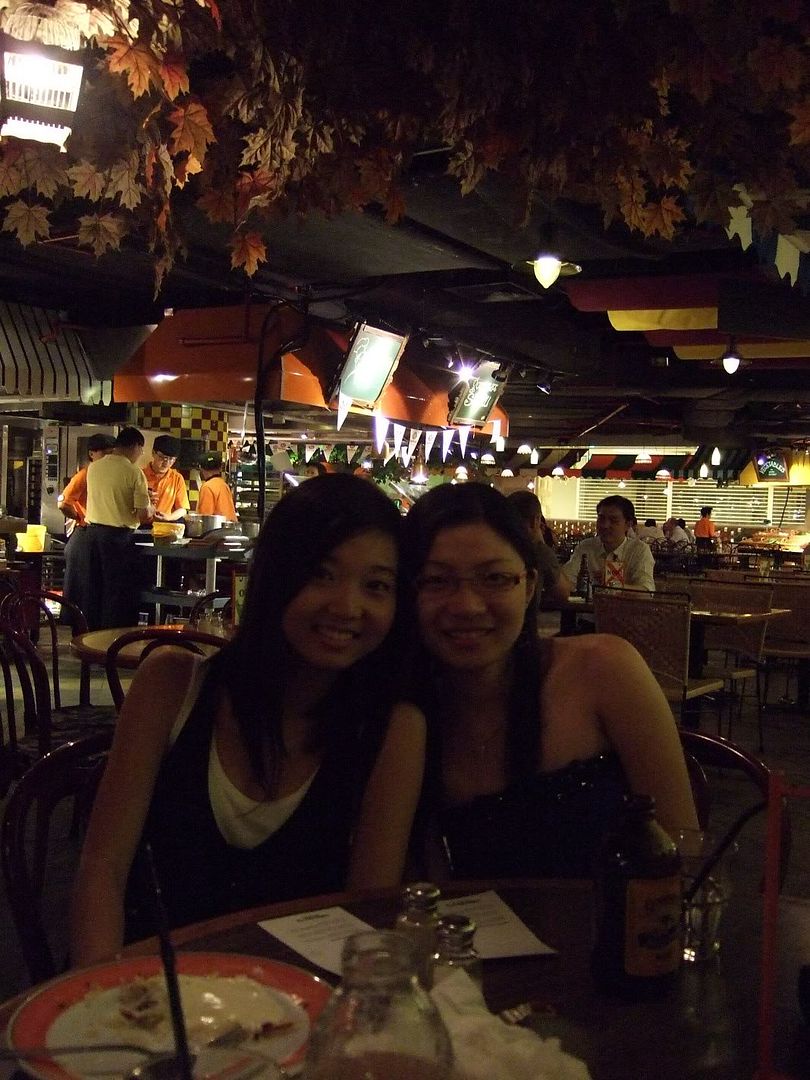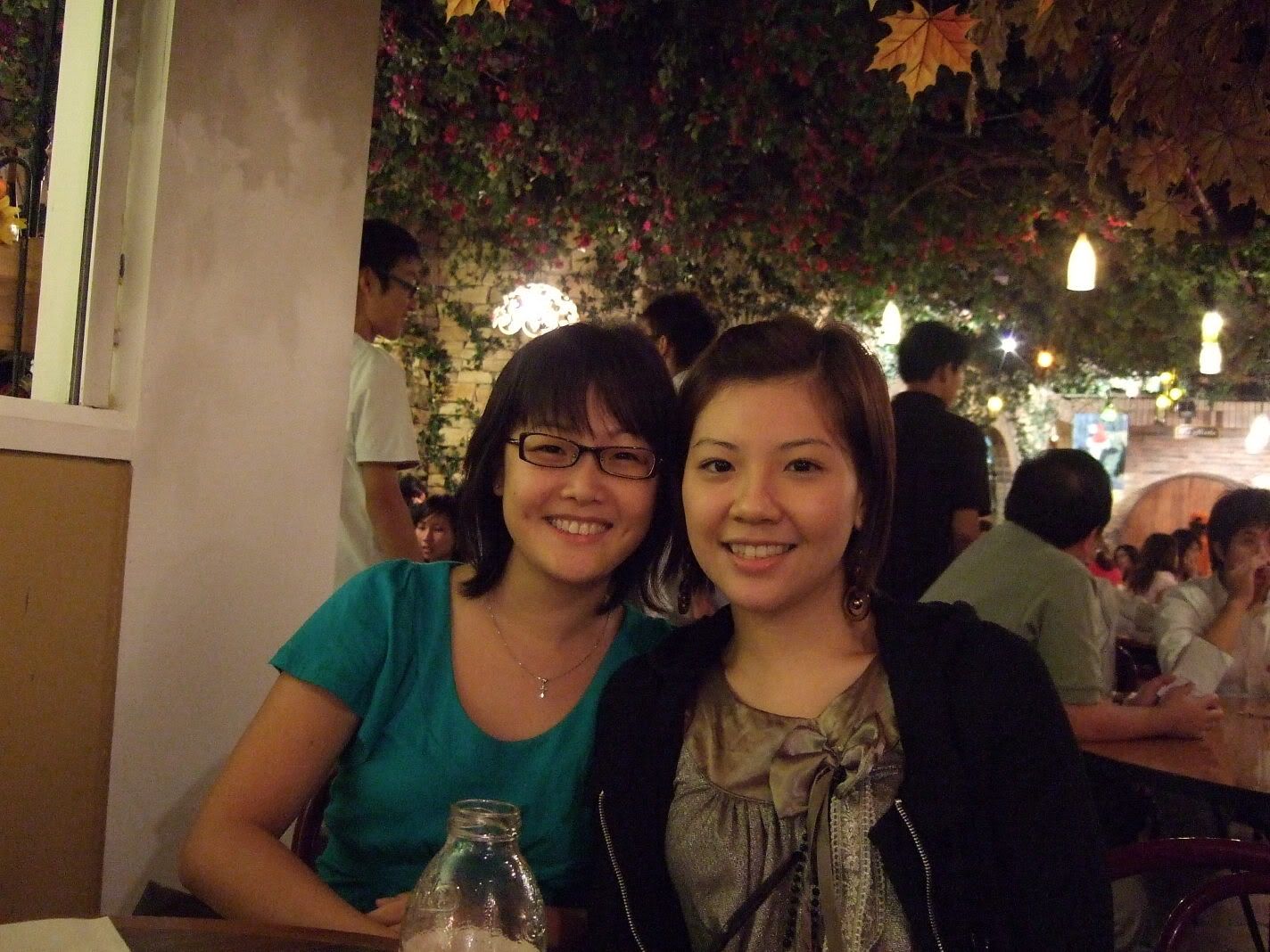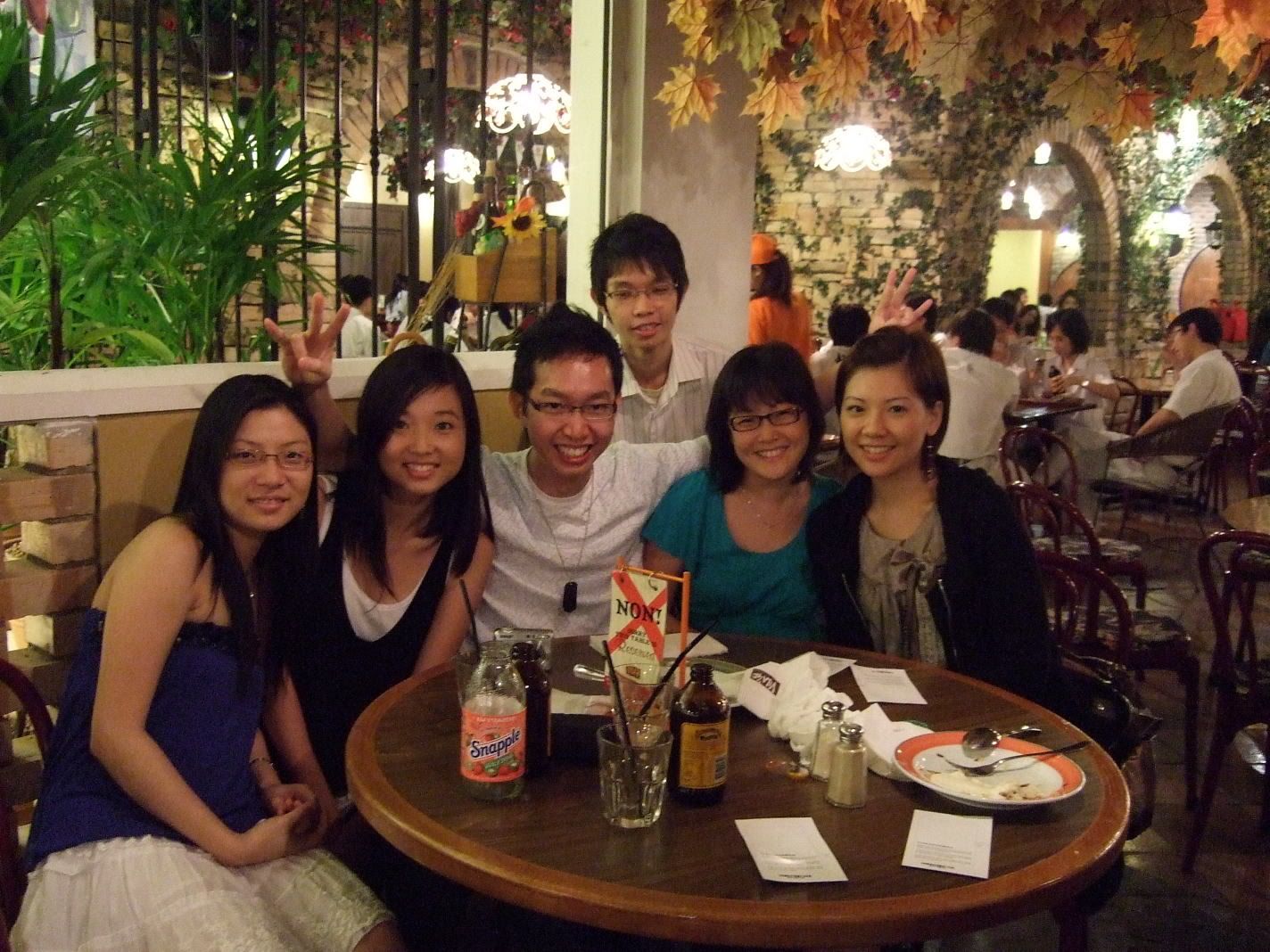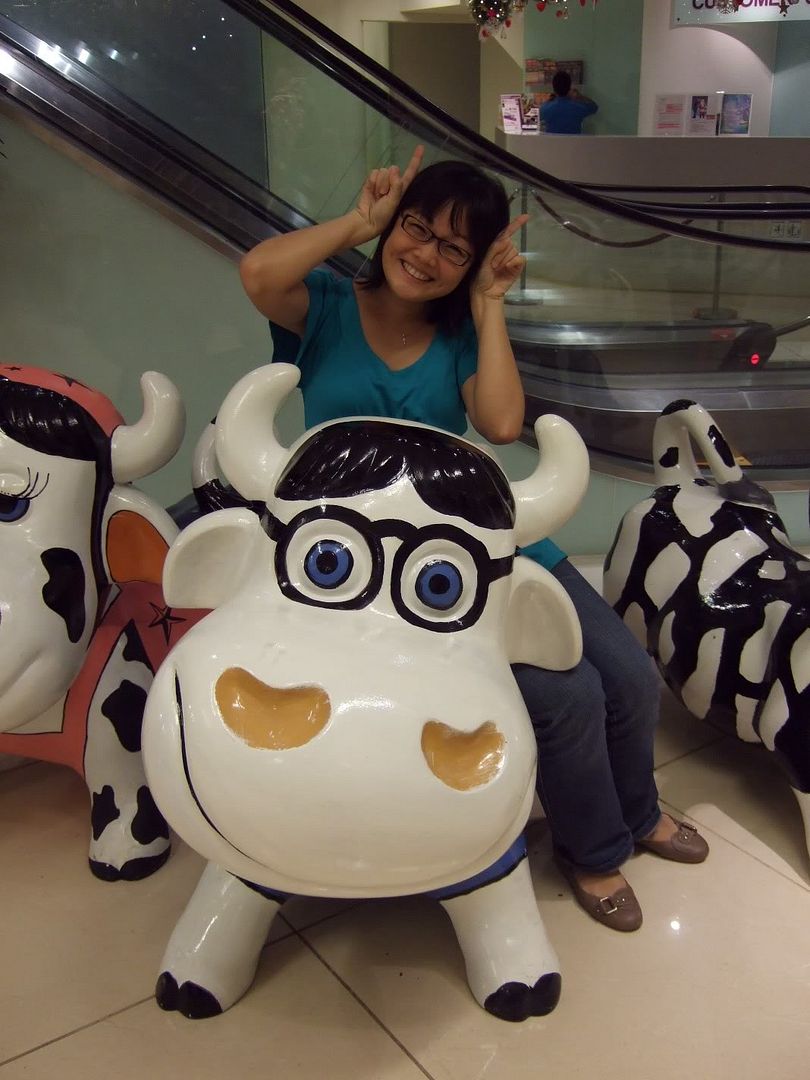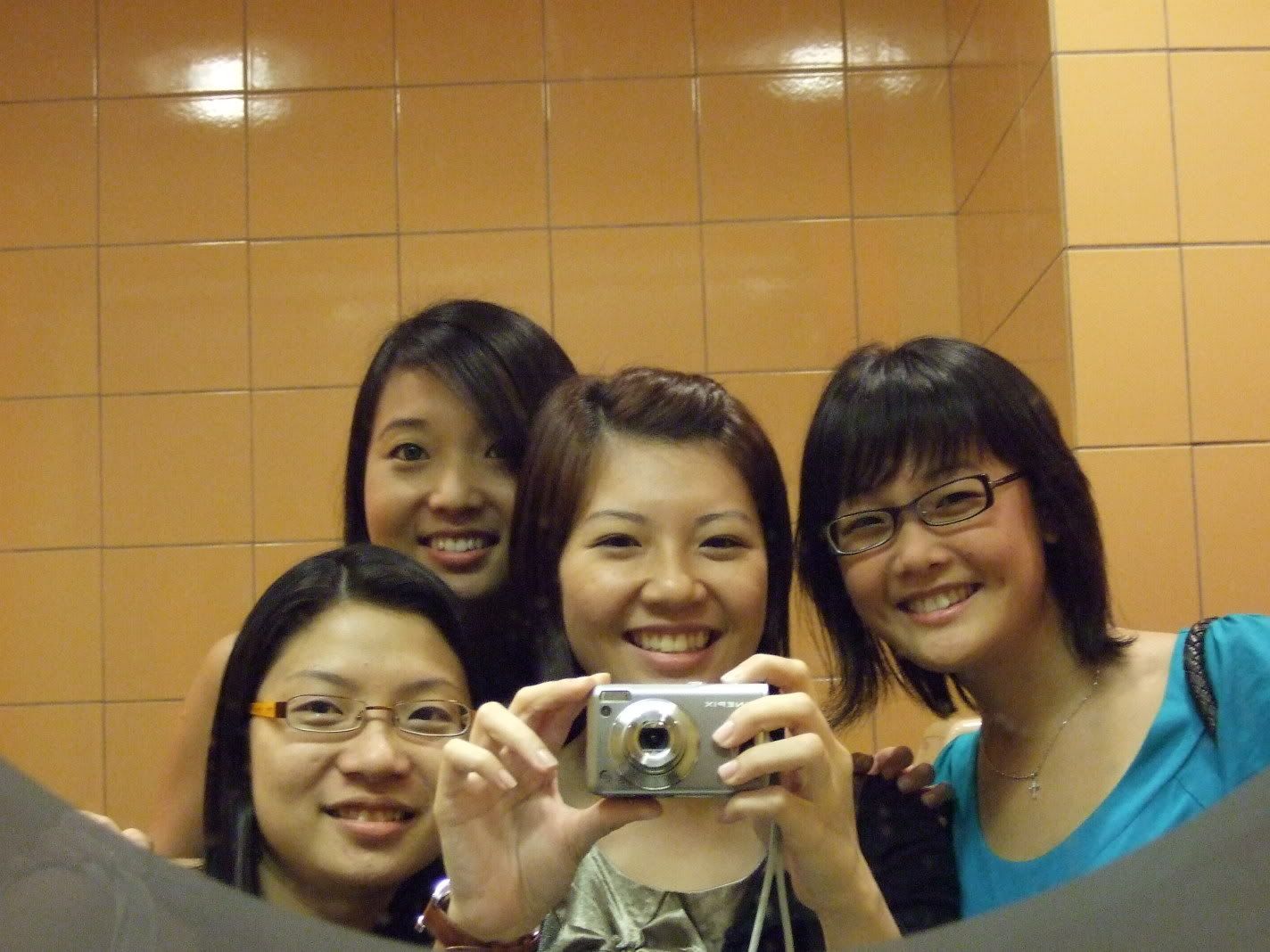 and i LOVE the cat-shirt he gave me so much...
... that i'm still wearing it. this is the 2nd day (and counting). heehee. it's comfy laarrr! :D
---
i caught enchanted yesterday!
look out for all the disney in-jokes/cliches. to watch famous disney
cartoon
scenes being acted out is just priceless.
the actress even flounces exactly the way the princesses do. HAHAHAHA
ah... i look retarded.
we caught it with wai liong and alanna but alanna's photo can't be put up (I REALLY DO NOT WANT TO DIE BEFORE I GET MARRIED) so... here's their dinner instead!
and this is us in the theatre:
---
slept late night so i went to bed with my hair wet.
woke up at 6am (*whine-i-got-experiment*) with my hair sticking out weirdly at one side and groggily went to the bathroom to brush my teeth. when i came out, adrean stumbled in, so i told him i was gonna change, DO NOT COME OUT PLS.
i quickly changed into what i wore yesterday (haha, yes it's the cat shirt!) since everything was there already, and left my bedroom before adrean came out of the bathroom.
by the time i re-entered my bedroom, he was hiding in his own room changing, so i popped into the bathroom to try to press my hair down (stubborn, stubborn!!)...
then adrean strode in to mess with his hair too...
i looked up...
'AGGGGGHHHHHH!!!'
we were wearing the exact same outfit.
our top was the same shade of grey, our jeans were both the same series/wash of levi's.
waaaaaaaah laaaaaaaaaauuuuuuuuuuuuu
then when we left the house together, we both wore the only pair of sneakers we had, and slung our bags around the same manner, left to right.
haha, i think adrean was abit embarrassed, so he wore his jacket on the pretense of 'feeling cold'.
yar, right.